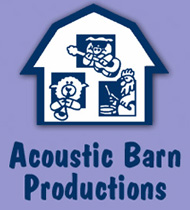 from RICK'S BLOG

Archived News


PAS North Carolina Day of Percussion
The Day of Percussion was a great success. Check out photos from the event in the photo gallery.

A Concert With EVELYN GLENNIE
Click here for a view of a concert from 2005 performed with the Charlotte Symphony Orchestra. I normally perform about 150 services a year with this orchestra and have been doing so for 15 years.

BATA MBIRA
During 2003 and 2004 the Acoustic Barn studio recorded tracks for a project called Bata Mbira. Click here for photos, audio clips, and more about this exciting project.

THE THEATRE:
A Tale of Two Contrasting Shows
Here in Charlotte I am very fortunate to be the 1st call player for all of the touring Broadway shows that come into town. Sometimes these shows are self contained which means they carry a drummer and percussionist with them. When they are not self-contained, I get the call. Click here for more about two shows I played in Fall 2004.